$22.99
AUD
Category: Paperback Fiction
'Breathtaking... I haven't been so entirely consumed by a book for years' - Telegraph. 'I couldn't put it down. I'll never stop thinking about it' - Ann Patchett FEAR KEEPS THEM RUNNING. HOPE KEEPS THEM ALIVE. Vivid, visceral, utterly compelling, AMERICAN DIRT is the unforgettable story of a mother a nd son's attempt to cross the US-Mexico border. A sensation from the moment it published, it continues to create debate and ignite conversation globally. Yesterday, Lydia had a bookshop. Yesterday, Lydia was married to a journalist. Yesterday, she was with everyone she loved most in the world. Today, her eight-year-old son Luca is all she has left. For him, she will carry a machete strapped to her leg. For him, she will leap onto the roof of a high speed train. For him, she will find the strength to keep running. ...Show more
$19.99
AUD
Category: Paperback Fiction
'A new literary star' - The Times. A Reese Witherspoon and Zoella Book Club Pick. A Times, Stylist, Elle, Glamour and BBC Best Book of 2020 When Emira is apprehended at a supermarket for 'kidnapping' the white child she's actually babysitting, it sets off an explosive chain of events. Her employer Alix , a feminist blogger with the best of intentions, resolves to make things right. But Emira herself is aimless, broke and wary of Alix's desire to help. When a surprising connection emerges between the two women, it sends them on a crash course that will upend everything they think they know - about themselves, each other, and the messy dynamics of privilege. ...Show more
365 Days
by Blanka Lipinska
$24.99
AUD
Category: Paperback Fiction | Series: 365 Days Ser.
The sexy and deeply romantic internationally bestselling novel that inspired the blockbuster Netflix movie. Laura Biel and her boyfriend are on a dream vacation in beautiful Sicily. On the second day of their trip, her twenty-ninth birthday, she is kidnapped. Her kidnapper is none other than the head of a powerful Sicilian crime family, the incredibly handsome, young Don - Massimo Toricelli, who is determined to possess her at all cost. Massimo has his reasons. During an earlier attempt on his life, a vision appeared before his eyes: a beautiful woman, identical to Laura. After surviving the attack, he vows that he will find the woman in his vision and make her his own. No matter what. For 365 days, Massimo will keep Laura captive in his palatial estate and attempt to win her heart. If she doesn't fall in love with him during this time, he will let her go. But if she tries to escape at any point, he will track her down and kill her entire family. Soon Laura develops a fascination with her handsome and powerful captor. But as a precarious, risky relationship forms between them, forces outside their control threaten to tear them apart . . . ...Show more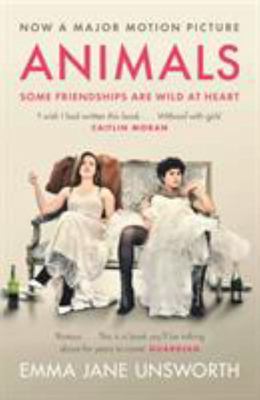 $19.99
AUD
Category: Paperback Fiction
'There's no ceremony for friendship, is there?''Believe me, if I could marry you too, Tyler, I would.'Laura and Tyler are best friends and drinking buddies. But things are set to change when Laura gets engaged to the man of Tyler's nightmares. Can their friendship survive? Or will growing up mean growin g apart? ...Show more
$27.99
AUD
$32.99
(15% off)
Category: Paperback Fiction
Not all killers can be tamed... the thrilling second book in the Sunday Times bestselling Detective Jack Warr crime series.   Wild mustangs are difficult to rope, their lead stallion wary and protective of his herd. To capture that special stallion takes time. He is separated, roped, and lead back to t he ranch. Once tamed, he is sent back into the wild. And before long, he will lead the entire herd back to the ranch. He is given the name 'Judas Horse'.When Detective Jack Warr identifies an informer, the terrified man begins to give details of a massive robbery planned by a team of unscrupulous and dangerous men.These men have already orchestrated many audacious robberies, leaving terrified victims in their wake. And they have already killed to get what they want.Detective Jack Warr and his team must use their informant as a 'Judas Horse' to draw in the unsuspecting robbers, so that they go ahead with the planned robbery. However, one false move, and more blood will be spilled . . .   ...Show more
Damascus
by Christos Tsiolkas
$22.99
AUD
Category: Paperback Fiction
'They kill us, they crucify us, they throw us to beasts in the arena, they sew our lips together and watch us starve. They bugger children in front of their mothers and violate men in front of their wives. The temple priests flay us openly in the streets. We are hunted everywhere and we are hunted by ev eryone ... We are despised, yet we grow. We are tortured and crucified and yet we flourish. We are hated and still we multiply. Why is that? You have to wonder, how is it that we not only survive but we grow stronger?' Christos Tsiolkas' stunning new novel Damascus is a work of soaring ambition and achievement, of immense power and epic scope, taking as its subject nothing less than events surrounding the birth and establishment of the Christian church. Based around the gospels and letters of St Paul, and focusing on characters one and two generations on from the death of Christ, as well as Paul (Saul) himself, Damascus nevertheless explores the themes that have always obsessed Tsiolkas as a writer: class, religion, masculinity, patriarchy, colonisation, exile; the ways in which nations, societies, communities, families and individuals are united and divided - it's all here, the contemporary and urgent questions, perennial concerns made vivid and visceral. In Damascus, Tsiolkas has written a masterpiece of imagination and transformation: an historical novel of immense power and an unflinching dissection of doubt and faith, tyranny and revolution, and cruelty and sacrifice. ...Show more
The Yield
by Tara June Winch
$19.99
AUD
Category: Paperback Fiction
Winner of the 2020 Miles Franklin Award. Knowing that he will soon die, Albert 'Poppy' Gondiwindi takes pen to paper. His life has been spent on the banks of the Murrumby River at Prosperous House, on Massacre Plains. Albert is determined to pass on the language of his people and everything that was eve r remembered. He finds the words on the wind. August Gondiwindi has been living on the other side of the world for ten years when she learns of her grandfather's death. She returns home for his burial, wracked with grief and burdened with all she tried to leave behind. Her homecoming is bittersweet as she confronts the love of her kin and news that Prosperous is to be repossessed by a mining company. Determined to make amends she endeavours to save their land - a quest that leads her to the voice of her grandfather and into the past, the stories of her people, the secrets of the river. Profoundly moving and exquisitely written, Tara June Winch's The Yield is the story of a people and a culture dispossessed. But it is as much a celebration of what was and what endures, and a powerful reclaiming of Indigenous language, storytelling and identity. ...Show more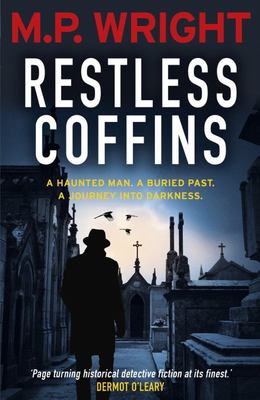 $17.99
AUD
Category: Paperback Fiction | Series: J. T. Ellington Ser.
1969, Bristol: Bajan ex-cop and reluctant private detective Joseph "JT" Tremaine Ellington is still trading in cash and favors, lending a helping hand to those who can't go to the police. He receives a telegram informing him that his sister has been murdered. To go home to Barbados, he must accept a tic ket from his shady cousin, Vic, on the condition that he travels to New York first, where Vic lives. JT discovers that Vic is the U.S. end of a crime operation that stretches back to Barbados, and that Vic's business partner is responsible for the death of JT's wife and daughter. As JT finds himself embroiled in the world of drugs, bent law, voodoo, and the bitter legacy of slavery, he must return to the island of his birth and face the demons of his past. ...Show more
$22.99
AUD
Category: Paperback Fiction | Series: Bridgertons Ser.
From New York Times bestselling author Julia Quinn comes the story of Benedict Bridgerton, in the third of her beloved Regency-set novels featuring her charming, powerful Bridgerton family, now a series created by Shondaland for Netflix. BENEDICT'S STORY Sophie Beckett never dreamed she'd be able to s neak into Lady Bridgerton's famed masquerade ball--or that "Prince Charming" would be waiting there for her Though the daughter of an earl, Sophie has been relegated to the role of servant by her disdainful stepmother. But now, spinning in the strong arms of the debonair and devastatingly handsome Benedict Bridgerton, she feels like royalty. Alas, she knows all enchantments must end when the clock strikes midnight. Ever since that magical night, a radiant vision in silver has blinded Benedict to the attractions of any other--except, perhaps, this alluring and oddly familiar beauty dressed in housemaid's garb whom he feels compelled to rescue from a most disagreeable situation. He has sworn to find and wed his mystery miss, but this breathtaking maid makes him weak with wanting her. Yet, if he offers her his heart, will Benedict sacrifice his only chance for a fairy-tale love? ...Show more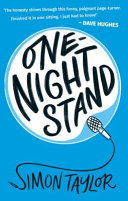 One Night Stand
by Simon Taylor; Anna McGregor (Cover Design by)
$24.99
AUD
Category: Paperback Fiction
Ben Thomas made a mistake. A one-night stand with Natasha Peters has got her pregnant. Now he has two options: give up on his dream as a comedian and get a day job or abandon his responsibility and be a total dick. Only when Tash tells the full truth does a third possibility emerge... This story recount s the all too relatable experience of a fleeting sexual encounter and the hilarious mess it can create. It details all the things you think you know about safe sex and is inspired by the true story of a comedian in crisis.   ...Show more
$19.99
AUD
Category: Paperback Fiction
DIVE INTO THE LAUGH OUT LOUD ROMANTIC COMEDY OF THE YEAR! 'Utterly adorable and romantic. I feel uplifted!' GIOVANNA FLETCHER 'This is going to be The Flatshare of 2020' MIRANDA DICKINSON One coin, one year and one new shot at love. It's New Year's Eve and Josh has a high-flying proposal planned. An exclusive pod on the London Eye, with champagne, truffles and the ring. It's perfect. Until she says no. And they have to spend the next 29 excruciating minutes alone together. By the time Josh is back on the ground, his whole life is up in the air. He's managed to lose his girlfriend, his job and his flat. Realising he can't trust his own judgement, Josh puts his faith in fate. From now on he will make every choice by flipping a coin. It's reckless and scary, but Josh has tried the right way and look where he ended up. And what if the girl of his dreams is just one flip of a coin away? Hilarious, feel-good and uplifting. A romantic comedy perfect for anyone who has ever failed at love. Fans of The Flatshare, Don't You Forget About Me and Richard Curtis will LOVE this. READERS RATE THE FLIP SIDE 5 STARS! 'I devoured this book in a few hours and couldn't put it down . . . a laugh-out-loud, heart-warming romantic comedy that will leave you pondering whether you could ever leave fate up to the flip of a coin.' 'It's always a good sign when a story has me laughing out loud from the first few chapters!' 'It was fantastic! A perfect summer read!!' 'A lovely story for modern times with lovely characters throughout.' 'A hilarious book that I enjoyed reading from beginning to end. There wasn't a dull moment.' 'A lovely, laugh out loud romcom ... I read The Flip Side in two sittings, and didn't want it to end.'   ...Show more